In this tutorial, I will be teaching you step by step how to make docking parts.
1) First of all we need to buy a Docking Seed at the Parts Shop.
Since I am using H parts, I'm gonna buy the H Seed.
NOTICE:
You must always have 1 spare seed in order for this to work in your inventory. So buy 2 seeds instead of one!
2) You must have 3 H parts with the same name(stats may differ). I'll be using Champion this time.
3) Put your items in the correct order as me.
1st slot - Part
2nd slot - Part
3rd slot - Seed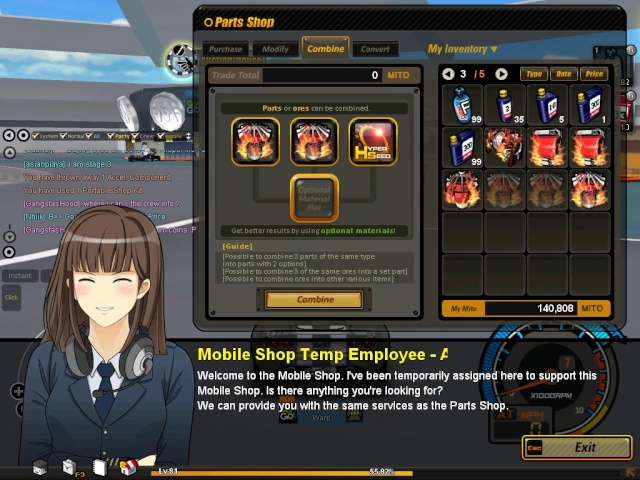 4) After that, take your 3rd part and put it on the top of your seed part.
5) Press the "Combine" button.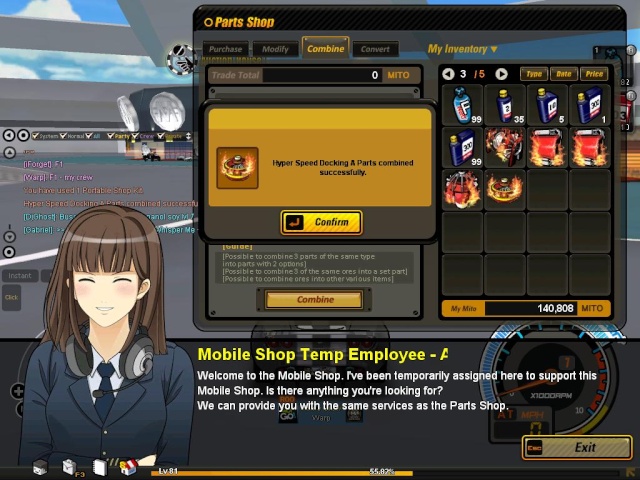 6) Congratulations! You have created a Speed Docking Part!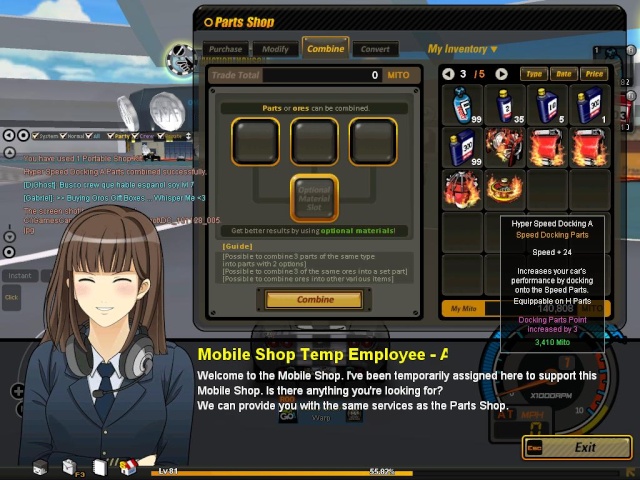 Hope this helped ;D.