Here it is! The long awaited Party Patrol tutorial! Many people don't know what it is and how to do it, so I decided to to teach you.
There are 3 types of patrol:
Normal Patrol
2way Patrol
4way Patrol
In this tutorial, I'll post the 2way, but before I do, I'll tell you the differences between them.
Normal Patrol - Solo patrol, Very Easy, Slow, 3h Parts, No mysterious Gift Boxes.
2way - 2 People, Normal Difficulty, Average Speed, 5-6H Parts, 3 Mysterious Boxes.
4way - 4 People, Hard (good luck finding 4 people, who are good in pp), Very Fast, 2-3H Parts, 3 Mysterious Boxes.
In my opinion, 2way is the best, because it has the best chance to be succesfull. You can sell an H part for 2k in the Parts Shop, so in 2 patrols you will get approximately 20k!

What can you get from the Mysterious Gift Boxes?
- Mittron Fireworks (Useless)
- 5ML Liquid Mittron ( 10-15k in AH)
- 1 Mittron Enhancer ( 20-30k in AH)
- 5 Mittron Enhancers at once!
- 300L Fuel (save up on gas)
Okay, lets get to the tutorial already!
1) Get a 2nd member in your party and go to the roo outpost. There you see a yellow light, that's where you take the Patrol Mission. Once the mission starts, 1 member goes straight and the other one turn to the right (my route is always right).
2) You have to patrol 160 Circles in 1 Minute? Don't Worry! Each 5 circles patrolled will give you additional 7 seconds bonus!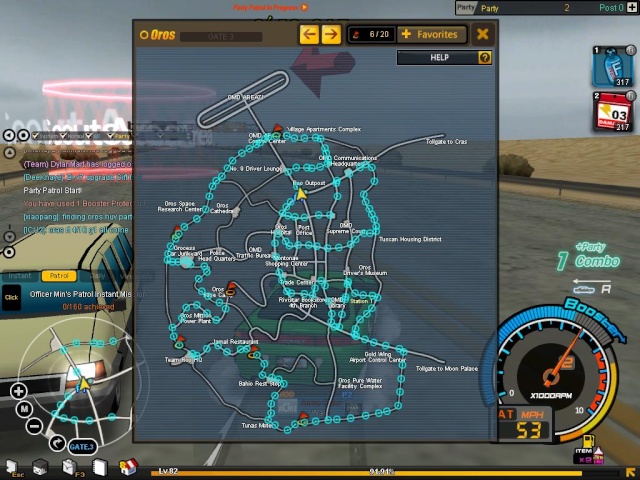 3) From time to time, you will get the Emergency Patrol Request which is short for EP. When you get EP, you must instantly get it,if you don't, your time will start decreasing! If you take it, you will get additional 12-15 seconds bonus, depending on how fast you were able to take it.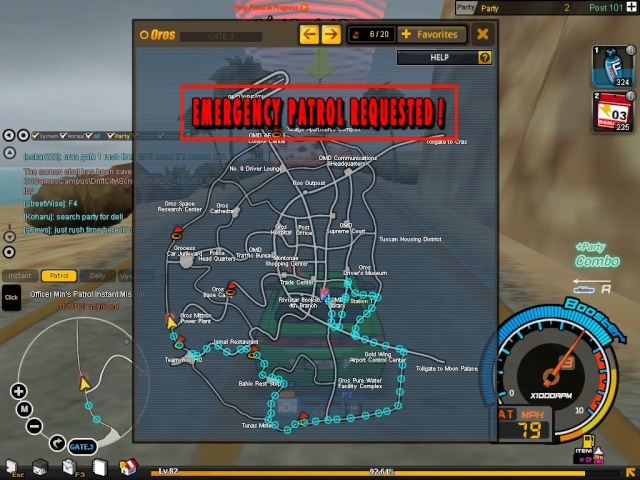 4) Everytime you take an EP, you will receive some EXP and an H Part!
5) In the end of the mission, you will receive EXP and 3 Mysterious Boxes. I reccomend opening the boxes only when you have like 30 of them. You don't have to do it, if you don't want to ;D.
Well, I guess that's all! Have fun PP'ing!
Thanks, Bong, for doing a PP with me.